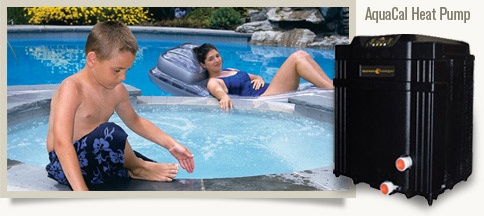 Your pool is an investment and you want to maximize it. The trusted service professionals at Climate Control will review your current setup and customize a solution to meet your needs and budget. Whether your pool is currently unheated or heated with a natural gas system, we can help you double your pool season and reduce your costs with a new heat pump installation.
We exclusively install environmentally-friendly AquaCal heat pumps which work by transferring heat from the air rather than using fossil fuels. For thirty years, they've been the industry's most efficient, longest lasting and quiet running heater on the market. They include a programmable thermostat to keep your pool at a stable, desired temperature.
In need of heat pump repair? We can help. Our skilled professionals will efficiently troubleshoot your system and get it back into operation as quickly as possible.
If you're in Aberdeen, Northeastern South Dakota or Southeastern North Dakota, contact us today. We can repair your existing heat pump or help you decide if a new AquaCal heat pump is the right solution for you!