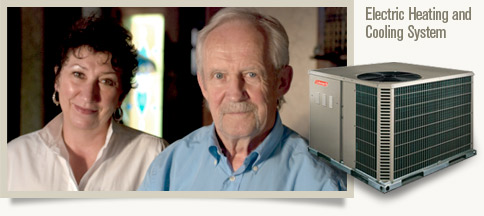 Climate Control provides full service for all homeowners in Aberdeen, SD and the surrounding communities. From air conditioning installation to furnace installation to seasonal maintenance, we service and install all makes and models of HVAC units including boilers and heat pumps.
If you're looking for air conditioner repair or furnace repair, Climate Control is the HVAC contractor of choice in Aberdeen and the surrounding areas. Our specialists will show up promptly, listen to fully understand your issues, offer the best options and work efficiently to get the job done. We have been trained on how to get the most life out of equipment and we'll work hard to exceed your expectations.
If you need a heating contractor for a new home or need to replace an air conditioning system in an existing home, our experts will carefully inspect your construction and work with you to identify your family's preferences and needs. We get to know you and understand how you live in your spaces. Then, we help you choose the most energy efficient cooling and heating system for your budget, tailored to you. We design all projects from start to finish on both existing and new construction.
For our clients living in rural areas, our line of Coleman air source heat pumps are extremely popular.  This energy efficient cooling and heating system is a great option to reduce your monthly heating and cooling costs. We install models that range from 13 SEER to 18 SEER (Seasonal Energy Efficiency Rating).  We will evaluate your family's needs, determine which model is best and complete your heat pump installation.  If you are in need of heat pump repair we service all makes and models as well.
All of our specialists are NATE Certified having studied and passed industry standard testing, and are insured and properly licensed. Plus, we back our work with Service & Maintenance plans to provide year round comfort and peace of mind.
If you're in Aberdeen, SD or a surrounding community and you need an air conditioning contractor for AC installation or AC repair, or you need a new furnace, we'll help you evaluate your best options. Contact us today!
Next Page > Case Studies