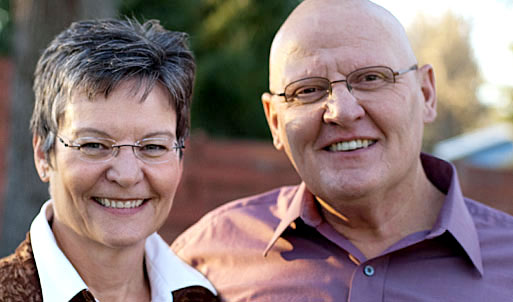 Location
Aberdeen, SD
Occupation
Credit Counselor, Retired Risk Manager
Services Provided
Geothermal System, Existing Home
Retirement was fast approaching for Lori Krause who was a risk manager for the city, so her and her husband Don began to look for ways to save money. They had bought their home seven years prior and it had two furnaces and two air conditioners – a byproduct of years of additions by previous owners. They suffered from high heating and cooling costs, month after month and with so much equipment, they were facing an ever-increasing number of repairs.
"We knew that they were at least twenty years old and we had no idea how long they would last. Plus, they were the Lennox brand, which in Aberdeen there is one provider. So we knew that we could be in trouble if anything happened," explained Lori. They had visited the Climate Control booth at the Brown County Fair and begun to think about adding a geothermal system.
"A geothermal system up front looks more expensive but when we compared replacing the four units with something comparable it wasn't much more expensive and with the tax credits it was more economical. Plus, we were able to be ecologically friendly and cut our expenses going forward," added Don.
The couple was also accustomed to the multiple climate zones afforded by having four units, keeping the bedrooms cool and the rest of the house warmer. Cam worked with them to develop a system that replaced all four units with a single geothermal heat pump system that replicated their multiple zone system. He came to their home and explained the system and the effect it would have on their utilities to them in detail.
In contrast, the competitor they contacted mailed their bid, which was a bit higher. "I got the impression they really didn't want to do it." said Don, "It felt like Climate Control really wanted us to understand everything, so we went with them."
When the Climate Control crew came and installed their new system, they faced all the challenges usual to a retrofit job. "They removed the door jam and framework and put it back on afterwards. We didn't even know they took it off! We really appreciated how hard they tried to do it right," explained Don.
"And there were no surprises," Lori added, "The price was what it was whether he had additional costs or not."
"I was very satisfied because Cam told us flat out what he was going to do and he did it. No if's and's or but's about it, he just did it," continued Don. "That's what you want when you're buying something that's expensive. You want to get what you paid for and go on with your life; not have to fight it forever for a few bucks. We were very impressed with the whole situation and have no complaints whatsoever. We'd recommend him highly. He did a great job."